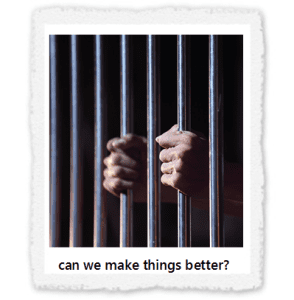 Years later I still wonder about these boys…
The other day someone slammed a door in my house. It was an unusual event.
"Who did that?"
"What is wrong?"
"Is someone upset?"
The perp was identified, the problem was discussed, hugs were shared. Drama over.
But I understand not all homes are like this. I am grateful for my family, my upbringing and my support network. We enjoy stability and grace. Our home is a safe, loving place. Grateful indeed.
Maybe your home is like mine. Maybe it isn't. Fortunately, God was on-the-ball when he invented churches. Families-of-choice for anyone, no matter their upbringing, to be loved and accepted and encouraged.
But our fallen world can create some very sad family situations. Violence in the home, drug use, parents arrested or simply gone, soul-crushing abuse… Children were never meant for such chaos and hurt.
On Thursday, December 13, Linda Satter and Amanda Claire Curcio reported on two heart-breaking stories in this newspaper. One story gave graphic details about the treatment of juvenile prisoners at the White River Regional Juvenile Detention Center in Batesville. Guards storming the cell of a 14-year-old boy who's blanket had been taken. As he huddled on his bunk trying to stay warm, three guards entered his cell, held his head and pepper-sprayed him in the face.
The other story described a 15-year-old at the Mansfield Juvenile Treatment Center being restrained with shackles overnight – after he had calmed down. This policy is condemned by both watchdog organizations and human rights investigators as excessive and dangerous.
Are these perfectly-behaved children? Of course not. But do they deserve to be tortured by correctional officers acting like bullies? Is adding torture and humiliation to the litany of obstacles these boys have faced do anything but make them more violent, more angry and more of a menace to society? Is rehabilitation, especially with juvenile offenders, off the table?
Perhaps we owe it to these children to help them. Perhaps we need to see more state funds diverted to juvenile corrections so these "treatment centers" are not forced to hire thugs. And economically, investing in these young people could decrease the likelihood and expense of recidivism.
This is America, not Iran. And we live in a state filled with churches and Christians. Perhaps we need to look to Christ for how we treat broken, angry people and not look to pepper spray and shackles. And perhaps, as individuals, we need to look to Christ who would never sweep these children under the rug.