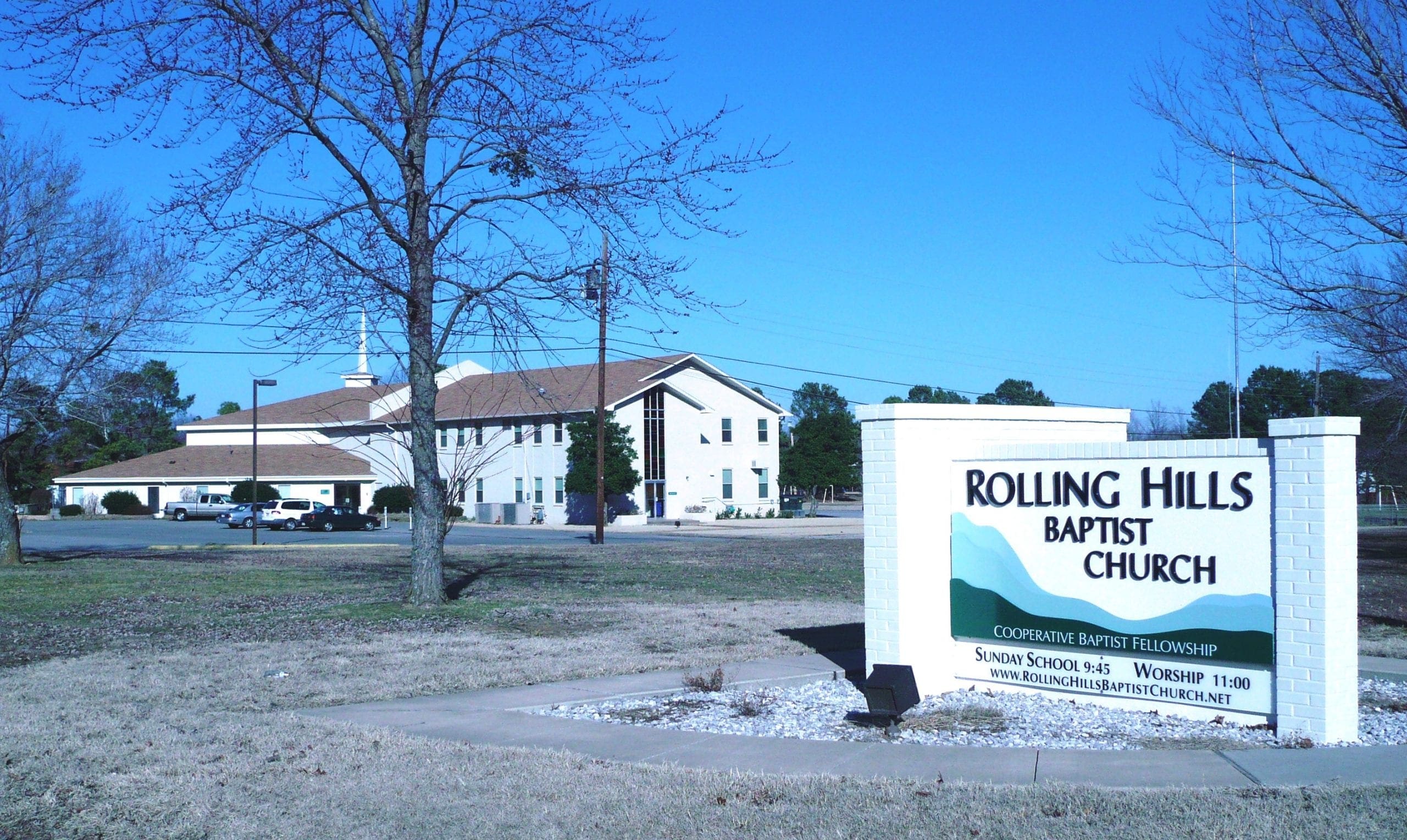 Since 1962, Rolling Hills Baptist Church has been and remains a vital part of the Northwest Arkansas area. Originally started as a mission of Immanuel Baptist Church, RHBC became a viable, self-sufficient congregation in March of 1972.
RHBC was started on the growing northern edge of Fayetteville in a new neighborhood on Rolling Hills Drive.
It was built on the Stubblefield farm land. The Stubblefield family was an active Baptist family in Fayetteville who donated six acres to the local Baptist Association for a new church to be started on the property.
Although initially a Southern Baptist Convention church and affiliated with the Washington/Madison County Baptist Association, Rolling Hills Baptist left the SBC in 1980. Many of the beliefs held by that organization were no longer consistent with the spiritual and biblical values held dear by the Church and its members.
In the early 1990s, Rolling Hills became a charter congregation of the newly formed Cooperative Baptist Fellowship. For several years, RHBC was the only CBF-affiliated church in Arkansas.  The other churches were dually partnered with the SBC, ABSC and CBF. As a driving force in the Fellowship, Rolling Hills Baptist has joyously welcomed other people-focused churches in the state as they joined the CBF organization.
Rolling Hills and the CBF strongly believe in the four historical Baptist freedoms:
Soul Freedom
The priesthood of individual believers — we do not need a priest or other clergy to allow or control our access to God.
Bible Freedom
We believe in the authority of scripture, when interpreted intelligently, in matters of faith and practice. We affirm the freedom of every Christian to interpret and apply scripture under the guidance of the Holy Spirit.
Church Freedom
We believe in the autonomy of the local church.
Religious Freedom
We believe in the separation of church and state.  We believe in religion, freedom for religion and freedom from religion.  We respect this freedom for all religions.
Rolling Hills is a church that allows questions, values scientific thought and treasures creativity.  We find our worth from the gift of God through Jesus Christ, not at the expense of the dignity of others.