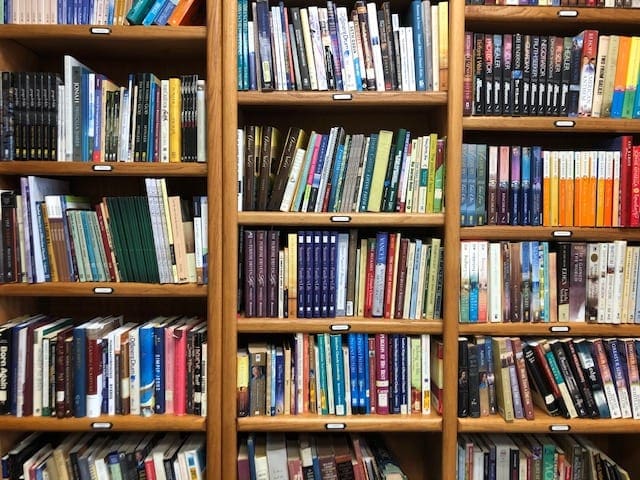 Our church library, located in the office suite (aka known as the "Hope Sunday School" classroom) is a wealth of resources. You can find Bible study aids, books on Christian living and a tremendous collection of Christian fiction.
We will also reserve this space to allow our church members to add reviews of their favorite books!
Apparently there is a love for Christian fiction in our church!  How about five shelves worth?  Make the most of your COVID quarantine by reading some great books --...
read more