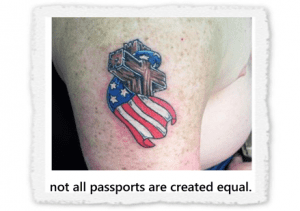 The analogy I tend to use is 'overdone', like a charred turkey ceremoniously taken out of the oven on Thanksgiving day. We are notoriously adept at developing the Christian religion in ways that have nothing to do with what God intended. Perhaps that gives us the illusion of being Christian without the difficult decisions and sacrifices.
How many churches are there in northwest Arkansas? 300? 400? 500? To say we live in a 'churched' part of the world would be an understatement. And I think this is great. I thank God for all the churches – new, old, liberal, conservative, campus-based, mall-based and home-based. I pray for the success of any place where Jesus Christ is proclaimed, worshipped and followed.
But are there drawbacks to living in such a well-churched part of the world? A part of the world where Christianity is often linked with handguns, partisanship and car dealers (Does Jesus recommend the deluxe undercoating?)? I raise this question because involvement in church and in Christianity isn't always Christlike.
I've seen nativities nestled between tanks and cannons at VFW halls and National Guard buildings. Isn't he the Prince of Peace?
I've heard folks explain the allegory and visions of the end times with troubling detailed application. Didn't Jesus say only God knows those details?
I've seen evangelism done in a spirit of confrontation and belligerence. Who did Jesus confront – besides the religious hypocrites?
I've heard of children being cruelly punished by overzealous Christian parents. But didn't Jesus love, bless and protect the little ones?
And I've heard Christians shame people for lifestyle choices that Jesus never even addressed. I thought Jesus frequently hung out with sinners?
So, if we're not careful, we end up with a Christianity that is more patriotic than Jesus, more apocalyptic than Jesus, more zealous than Jesus, more demanding than Jesus and more religious than Jesus. In Bible-belt areas like our own can we actually end up with Christianity that is more Jesus than Jesus? Why does this happen?
Jesus said "My yoke is easy and my burden is light." Thankfully he does all the heavy lifting for us. But he is never to be taken lightly. He looks unflinchingly at who we really are. He demands complete honesty and complete devotion. He challenges us to make drastic changes based on faith alone. He wants nothing more from us than everything. No surprise that we are more likely to wrap ourselves in a cloak of Christianity than wrap ourselves in Christ himself.
Perhaps we need to ask ourselves a different set of questions. Are we more compassionate than Jesus? Are we more holy than Jesus? Are we more likely to speak the truth in love than Jesus? These comparisons are much harder.
We are busy, over-extended people. Maybe we like prefer things when they are complicated. So we strap more onto the Christian life than God ever intended. And maybe we prefer to focus on peripheral issues and razz-ma-tazz when Jesus simply wants us to focus on him. And in these moments I think about a statement from the epistle of James:
"Religion that God our Father accepts as pure and faultless is this: to look after orphans and widows in their distress and to keep oneself from being polluted by the world." Amen.