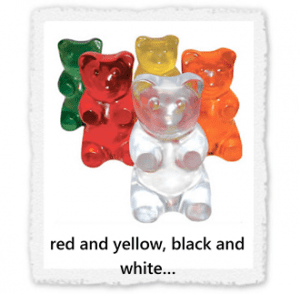 All Saint's Day 2012.  From beginning to end scripture is filled with references to God gathering people from every corner of the globe. That is part of God's plan. It should be part of ours.
I overhead some people talking at a local coffee shop today. They were talking about Halloween and the best costumes they saw. I took that as an opportunity to chime in about the magnificent, museum-worthy cardboard costumes I made for my children. Very quickly, however, they grew tired of my detailed and unsolicited descriptions of the Headless Horseman, Alien Knight and giant slice of pepperoni pizza. Go figure.
Then the conversation changed. They began to talk about all the children "from other neighborhoods" who came to their door. Trick-or-treaters who piled out of vans and didn't even wear costumes. Some didn't even say 'thank you'! I expressed some confusion, explaining that we got exactly zero trick-or-treaters at my home. "Hispanic kids" was the reply. "Why can't they trick-or-treat in their own neighborhoods?"
I was surprised by this. Because I know exactly why those kids came to a different neighborhood: more candy. That's the point of Halloween, isn't it? Some neighborhoods are great places for trick-or-treating. Better sidewalks, level streets, more participation and more candy. My kids went to a neighborhood across the highway that had haunted houses and bouncy castles. Our own neighborhood was a ghost town (pardon the pun).
Most troubling about this was the exclusive, if not racist tone of the conversation. None of these people appeared to be putting themselves at financial risk by giving away an extra bag or two of Kit Kat bars. Yet resentment was expressed about giving candy to kids from another part of town.
Each year Arkansas Advocates for Children and Families publishes their Arkansas Child Poverty Update. Two things caught my eye from the 2012 edition. First, while the US average for child poverty is 20.1%, 26.8% of Arkansan children under 18 live in poverty (23.5% in Washington County). Second, Latino and African-American children are twice as likely to live in poverty in Arkansas than white children.
A group at my church is watching a video series each week called Saving Jesus. The latest session discussed the way Christ focused his attention on the most vulnerable and those in the greatest need. Author Brian McLaren emphasized this approach by saying "this isn't a 'trickle down' redemption."
You and I will be heading to the voting booth very soon. And when I vote, I think about all those kids who, by no fault of their own, live in a place where poverty is all-too-real. 26.8%, 39.0% and 46.4% is intolerable to me and I look for candidates who feel the same way. Surely there's enough for everyone – even the kids from another part of town.