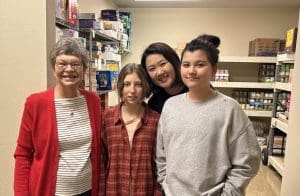 We braved the weather and visited CEO last Friday.
Thanks to Mrs. Jennifer and Mrs. Maxine for giving us a tour and answering all the questions we had.
The youth group had a great time helping to deliver the food Rolling Hills gathered and also helping with dividing the food and putting them on the shelf for the families who come to CEO for help.
Glad we were be able to be a help and we are planning on going back very soon!