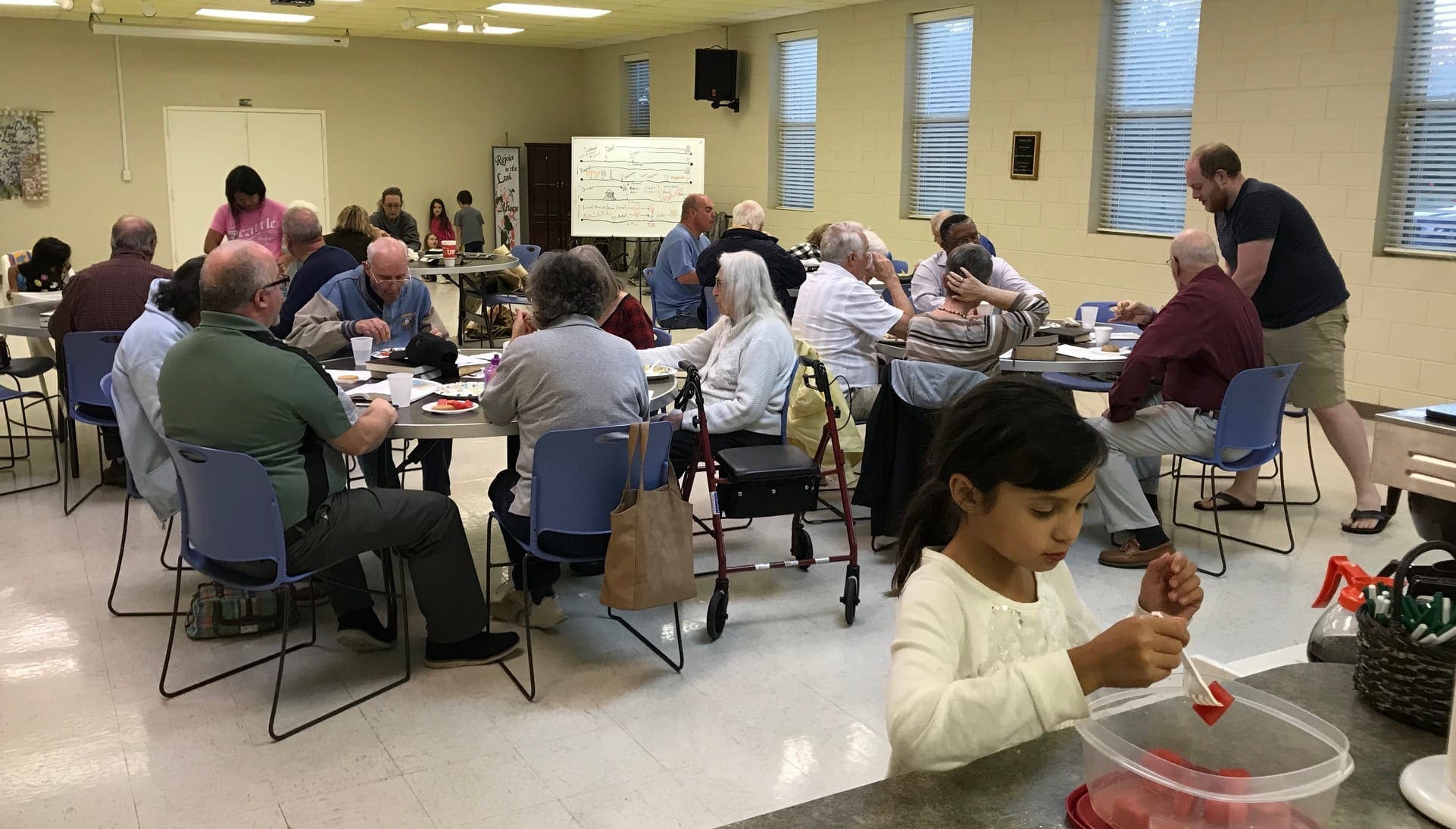 While Sunday mornings are crucial to maintaining a Christlike perspective to our daily lives, finding encouragement in the middle-of-the-week can recharge our spiritual batteries.  Midweek Mosaic is a weekly gathering of prayer, study and edification.  We gather at 6:00pm for a meal together, share prayer concerns and enjoy a lively study.  We are finished between 7:45-8:00pm.  Meanwhile, the children enjoy Wonderful Wednesdays while the adults are gathered.
The time around the tables together each week is an ancient and essential part of our Christian experience.  Sharing a meal together is a great way to build friendships with other Christ-followers.
Our studies always include lively conversation.  Some of our recent Midweek Mosaic studies include The Revelation, The Exile and Return, a History of the Christmas Story, the Apocrypha and Pseudepigrapha, and "How did these books get in our Bible?"  Look below for our latest study!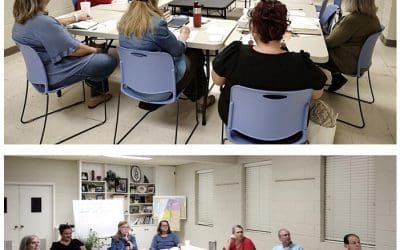 Midweek Mosaic is gathering both in-person and on-line!  We will begin an 8-session study "Seeing Through the Eyes of Jesus" this Wednesday, 6pm!
read more